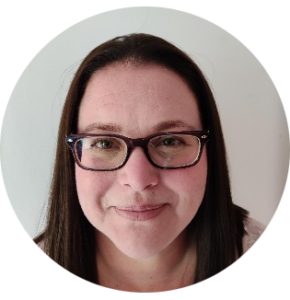 Meet the Team
Tamara Carter -Associate Trainer and Consultant
Experienced social worker who is passionate about safeguarding. Caring and holistic approach to support professionals working with the most vulnerable people in our society. .
Tamara has over 16 years of experience as a Qualified Social Worker in the UK. She has worked in both children and families social work and adult social work sectors and in several settings including Local Authorities in the East Midlands and Channel Islands and for the NHS. She also has experience working in the charity sector in the United States prior to her arrival to the UK.
Tamara's experience in children's safeguarding social work involved the whole range of statutory responsibilities with a significant focus on child protection, children with disabilities and Court work across nine years. She has worked with children from birth to adulthood, from child in need to child protection to being Looked After by the Local Authority all the way through to adoption. She has been able to assess and record the child's journey through times of trauma, poor health and disability, family breakups, bereavements, county lines, domestic abuse, poverty, and homelessness; to name a few.
In 2015, Tamara moved to Adult Social Care. She has significant experience in undertaking Adult Safeguarding enquiries and employing the 6 principles of Making Safeguarding Personal for the service users. She also has experience in investigating PiPoT (Persons in a Position of Trust) allegations and chairing meetings regarding allegations against staff and working closely alongside Human Resources. She has attended as a social care representative or allocated social worker for cases that are heard at MAPPA and MARAC. She has experience in convening and chairing Adult Risk Management (ARM) meetings and with cases taken to the Court of Protection under Inherent Jurisdiction. She has experience in working with Asylum seekers and migrants under No Recourse to Public Funds (NRPF) and completing Human Rights assessments. Tamara has been a Principal Social Worker for Northamptonshire County Council and a Named Professional for Adult Safeguarding with Avon and Wiltshire Mental Health NHS Partnership Trust.
Tamara has also provided training and workshops for several private providers and public agencies in the Northamptonshire area for adult safeguarding.
Tamara loves spending time with her family and gardening as much as possible.