The Bank Workers Charity (BWC) is an ambitious National organisation committed to providing excellent support and advice to current and former bank workers and their families across the UK. Through research, innovation, and working with some of the UK's leading support organisations they transform the lives of current and former bank workers.
BWC provide information, advice, expert support services and in some cases, financial assistance, working in partnership with some of the UK's leading charities. Their overall vision is to become the leading charity providing high impact solutions that genuinely meet the needs of the banking community, providing lifelong solutions.
Bank Workers Charity continues to develop new partnerships building on the success with current partners: Turn2us, National Autistic Society, Leonard Cheshire Disability and Arthritis Care. In 2012 they set up new partnerships with organisations that met the growing needs of their clients; these include Relate, Refuge, Kidscape, Working Families and StepChange Debt Charity.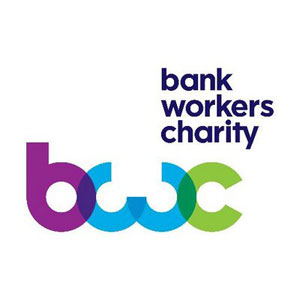 The Challenge
Policy and Procedures
Bank Workers Charity first approached Athena requiring a review and update of their existing Safeguarding Policy and Procedures. Their current policy was no longer meeting their needs due to an expanding client base and consequently increasing instances of safeguarding concerns.
They wanted their new Policy and Procedures to be compliant with national guidance and legislation on safeguarding and had to be focussed, relevant, easy-to-read with a signpost section for additional guidance and support. The Policy would need to include information on safeguarding children and safeguarding vulnerable adults in the one policy and align to safeguarding policies of partner organisations.
They wanted the new policy to be clear around when client advisors and case workers should legally intervene in the life of a client. A list of examples of common situations and responses would provide realistic guidance for staff. New procedures should reflect day to day practices that were working well.
BWC wanted the new policy to address their key challenges around safeguarding. These included:
Duty of care to clients

Legal obligations

Confidentiality and consent

Suicide threats and suicide pacts

Self harm
BWC also required risk assessment guidance around the 'public interest test' to help staff with professional judgements on when to intervene in a client's life without consent.
Safeguarding Workshop Training
BWC wanted their new Policy and Procedures to be completed prior to a safeguarding workshop to be held approximately 1 month later and key changes or updates fed into the workshop learning outcomes.
BWC required Athena to facilitate a safeguarding workshop to all staff members, and a specific work shop for those involved in the escalation procedure to embed new policy and procedures into practice.
The Athena Solution
Single generic Safeguarding Policy and Procedural documents were designed which separated the strategic business messages from the procedural instructions for staff. Specific sections on risk assessment, public interest test, duty of care, confidentiality and consent and self harm were included together with a significant appendix section which provided further more detailed information.
A section on safeguarding children was included together with a list of common examples of concerns and appropriate responses.
Both documents provided easy reference to safeguarding information for both senior managers and staff with a contents /page section at the beginning. The new policy /procedures were up to date and complied with both National and local Vulnerable Adult Protection / Safeguarding guidance and included all the relevant associated information for service delivery.
The Policy and Procedures were completed in the required time frame ready for distribution to senior managers attending the safeguarding workshop.
The safeguarding workshop was facilitated in an organised and fun way using Athena's award winning creative style. It provided a welcome refresher on safeguarding basic messages and opportunities for senior managers to look at the challenges and action plan for the introduction of the new policy and procedures into business processes and practices.
The Outcome
Bank Workers Charity have an up to date and comprehensive Safeguarding Policy and Procedures that ensure they provide a consistent approach to safeguarding and ensure a safer organisation.
Athena provided a prompt, friendly and efficient service in this partnership. All meetings, training workshop events, other activities and reports were delivered on time to a high standard.
Athena led the management and timing of the delivery of the work to ensure efficient and effective results. e.g. Athena needed to review and discuss operational practices with front line staff before the final draft of the safeguarding procedures could be produced.
Emma Schoolar (Team Leader -Services and Grants Team) said.
"Everyone who I spoke to within The Athena Programme demonstrated an extremely high level of knowledge with regards to Safeguarding.
They facilitated open discussions and spent time to fully understanding our organisation before writing our new policy and procedure.
The training session was also excellent and served to increase awareness of safeguarding and embed the new policy and procedures within the organisation."