The Cabin Surgery is a traditional small GP practice providing quality healthcare, helping patients understand their condition and helping cope with their problems in a teaching environment which nurtures young doctors into general practice.
The practice is one of a few who have been vetted for the purposes of training young doctors for a future career in General Practice. Their process of accreditation is rigorous and implies a quality of care.
Both Partners value patient rights and take their safeguarding responsibilities seriously. They value patient interaction and feedback and are proud to develop the future of the practice by making safeguarding a priority.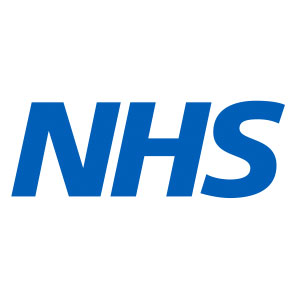 The Challenge
Athena's initial challenge was to respond to the needs of a busy GP practice, by understanding the different needs of the clinical and non-clinical staff and the potential disruption any training course would mean to the practice.
Initial discussions identified that most staff needed refresher safeguarding training in children and vulnerable adults (basic awareness) but there were a smaller number (Doctors and practice nurses) who would require additional level 2 training.
Athena was asked to plan a safeguarding training course – seminar which would reflect the needs of all staff using Cabin Surgery Policy and Procedures that was bespoke, real and focused on internal and external safeguarding processes.
Cabin Surgery also wanted Athena to design and deliver an additional training session to meet the needs of the safeguarding leads to be delivered after the seminar session.
The Athena Solution
Athena believes in working with Cabin Surgery based on a partnership approach. This included thorough preparation and understanding of Cabin Surgery Policies and Procedures and internal systems to ensure the training reflected current practices.
We designed a training programme that included a variety of learning approaches which were participative, inclusive and interactive. There were opportunities for discussion and critical reflection within both the seminar and level 2 sessions.
Using Athena's wealth of knowledge we designed a bespoke staff questionnaire which identified gaps in 'level 2' knowledge. Athena analysed the responses from the questionnaires to design an efficient and effective level 2 session concentrating on 'filling in the gaps' of knowledge.
A 'power point' presentation was designed to include the most recent National Serious Case Reviews and lessons learned in Safeguarding. The presentation also included Cabin Surgery procedures for reporting concerns and confirmed local authority (including cross-border authorities) and police contacts numbers.
Clear and concise handouts were prepared which recapped the main themes of the programme. They also included linkswhich sign-posted participants to internet or intranet support.
The Outcome
An up-to-date, informal and fun training course was created that fitted the requirements of Cabin Surgery. The training was delivered around Surgery schedules and completed in an organised, friendly and timely way.
Athena's communication was effective, timely and friendly at all times providing helpful suggestions as to how their flexibility of approach could make the training fit our needs.
The training resulted in increased confidence and awareness levels for Cabin Surgery staff.
The use of real life case studies and investigations by trainer Lisa Pilkington brought reality and credibility to the training programme to demonstrate that the staff at Cabin Surgery are in key positions to identify safeguarding concerns.
Dr Sean Burke said, 'It was great to find that the Athena Programme was a local company. The staff at Athena were friendly and helpful and they produced a flexible and tailored training session which met our specific needs.
The training delivery was fantastic and it allowed for plenty of interaction and a supporting question and answer session. It was pitched at the right level and focused on issues our staff may come across when providing healthcare at the Cabin Surgery. Very professional – I would definitely recommend them'