Eric Wright Group is an established leader within the building industry. The Group offers a wide range of services from construction and civil engineering, to property development and facilities management.
With a turnover in excess of £200 million, the Group has an extensive portfolio of public and private sector clients, delivering bespoke facilities management solutions across healthcare, education and commercial facilities.
Eric Wright Facilities Management provides a comprehensive range of FM services for all their clients, including statutory maintenance, planned and reactive maintenance, planned life cycle replacement, grounds maintenance, energy management, utilities procurement, security, cleaning and janitorial services, catering services, waste disposal, pest control, helpdesk, emergency planning, reception services and portering.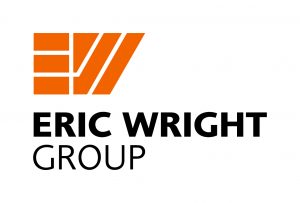 The Challenge
The Facilities Management (FM) team at the Eric Wright Group recognised the challenges and responsibilities facing their staff that worked across various settings e.g. education and healthcare settings a well as public transport environments. The team understands the importance of recruiting suitable people to work within these sensitive areas and ensure all appointments to Eric Wright FM posts are conditional on a suitably enhanced CRB check.
In 2011, Eric Wright Group recognised the need to update their existing safeguarding children policy and procedures including safeguarding vulnerable adults as well as including 'safer working practice' guidance and a 'code of conduct' for staff.
Additionally, the FM wanted to provide staff with the necessary training, awareness and guidance, to equip them with the skills needed to keep them safe, report concerns or allegations and to highlight situations that may arise within their day-to-day activities.
The training team within the Eric Wright Group was initially identified to deliver new safeguarding training. Management identified various roles within their facilities management staff to receive the new safeguarding training as a priority for example: site mangers of schools, school catering and cleaning staff.
New Challenges – 2014:
It was intended that the existing Eric Wright Health and Safety Trainers would be upskilled to be able to deliver the safeguarding course to all prioritised staff. However, in-house trainers reported that they did not have the confidence or experience to deliver safeguarding training and deal with any potential disclosures or arising safeguarding issues.
The Athena Solution
Athena proposed a number of solutions to these challenges:
To provide advice and guidance on existing policies to bring them up-to-date and to ensure compliance with local safeguarding children and adults board standards, Ofsted and CQC essential safeguarding standards.

Provide advice and guidance on safer working practices and codes of conduct as included in the new safeguarding policies and procedures.

Advise that a 'Train the Trainer' pack be developed to meet the needs of all the staff employed across the priority settings to be delivered by in-house Eric Wright Group trainers.
2014
Eric Wright Group then commissioned Athena to deliver the training, to draw upon the expertise of Athena's experienced ex-safeguarding practitioners to deliver the safeguarding training. The course was updated to deliver to a mixed audience of managers and site staff in order to provide better access to ensure all staff could attend a training session.
The priority areas were identified as:
Ellsmere Port Primary schools

Fleetwood High School

Highfield School Blackpool

Whitegate Health Centre

Runshaw College

Bus Interchange
Key Points to include in the safeguarding training were:
Raise awarenes

Who to tell

Sharing Information – whistle-blowing procedures

Safeguarding responsibility – 'position of trust'

Challenge all staff about poor or bad practice e.g. using mobile phones in schools

Safer practice – what does this look like for Eric Wright staff and managers?
The Outcome
In February 2012, Athena provided advice and guidance to enable Eric Wright to produce up-to-date safeguarding policies and procedures. Procedures were easy to read and provided both guidance and support to staff as well as a robust reporting structure for safeguarding concerns.
In August 2012, Athena designed a set of bespoke safeguarding children and vulnerable adults 'Train the Trainer' training packs. The methods used in the training were creative and dynamic to engage learners and make the learning permanent. The packs included the:
Training programme, trainer's script, PowerPoint slide presentation and associated training handouts.

Trainer notes for delivery and additional trainer skills guidance for delivering safeguarding training.

Different packs for different roles delivered within different timescales e. 3 hour sessions for managers, 2 hour sessions for site staff.
2013
Eric Wright Group launched their new Safeguarding Children and Adults Policy and Procedures and successfully delivered a managers' safeguarding session on one occassion.
The Outcome: May – July 2014
Athena updated the training pack (course) to ensure compliance with current guidance and legislation, i.e. Working Together 2013. The new course also combined the relevant training needs of both managers and site staff through newly identified key points.
Athena worked in partnership with Eric Wright Group to arrange and plan delivering the training sessions to meet the needs of the managers and site staff. Venues and times were chosen to ensure all staff could attend, with minimum disruption to school operations. i.e. early morning and mid-afternoon slots to ensure school dinners were not disrupted.
A creative and dynamic session was provided to staff that met their needs. The session was supported by a PowerPoint presentation and a training handout which provided further information about key messages.
It was delivered on three occasions in Ellesmere Port, Fleetwood and Blackpool to both managers and site staff at Educational settings. Eric Wright's HR Manager also attended one of the sessions.
Update – October 2017
In October 2017 EWG approached Athena again to deliver similar courses for new staff in Ellesmere Port, Fylde coast and Stoke venues.
It was suggested that mixed groups of facilities managers, site managers and site workers (e.g. catering /cleaning staff in schools would attend each course to allow the maximum numbers
of delegates to attend with the minimum disruption to day to day activates).
Athena also offered to deliver the courses again at convenient times to EWG staff limiting problems from staff attending at their busiest times i.e. preparing school meals.
Finally an updated safeguarding and safer practice course was delivered over 4 days in November and December 2017.
Bryan McGrath, Facilities Manager of Eric Wright Facilities Management said,
"Athena's approach to providing a bespoke training model very much supports the continued diverse range of contracts Eric Wright Facilities Management manages every day and they evolve with us, i.e. Education – Primary & Secondary, Health Care and now Aged residential accommodation.
Each tutor is able to draw on ample experience to then relate to the specific requirements of each contract, across this broad ranging topic but further deliver this concisely when required.
Athena continue to be an essential part of Eric Wright Facilities Management's quality management system and Eric Wright Group's safeguarding policies, which ensures all multi-level operatives have the basic awareness information available for reference."