Health Education England –
Department of Postgraduate Dentists
Health Education England – Department of Postgraduate Dentists (North West) is responsible for the commissioning and the quality assurance of postgraduate training and continuing professional development (CPD) for dentists and dental teams across the North West area. They believe CPD makes a contribution to supporting registrants to maintain Dental Standards and patient protection.
Dental professionals have a duty to keep their skills and knowledge up to date and all registrants are required to undertake continuing professional development (CPD) to maintain their registration. Safeguarding training is a recommended topic in their 5 year CPD cycle and professional should attend refresher training every 3 years.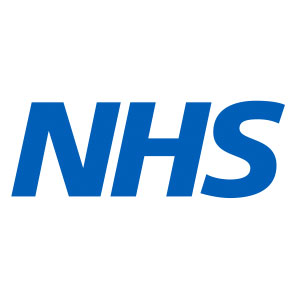 The Challenge
Having 100's of dental professionals working across the North West it is a challenge to provide consistent safeguarding training for all levels that minimise the time dental professionals are released from surgery. The training should equip staff with the skills to keep patients and staff safe and safeguarded from abuse or neglect. C.Q.C. inspectors will look to ensure staff can demonstrate competence in safeguarding children and adults at risk.
Although Athena has been delivering Level 1 and Level 2 Safeguarding training on behalf of the Health EducationEngland North West since 2009 it needs to ensure that the training is current and incorporates the learning outcomes and standards across a number of governing and regulating bodies. (NHS, GDC, and CQC). i.e. the requirement in 2017 to provide Level 3 training for all paediatric dentists and paediatric orthodontists.
All Training programmes must be able to respond quickly to changes issued by National bodies, Professional CPD requirements and National guidance / legislation; i.e. Dental Standards 2014, Care Act 2014 The training requires to be 'future proofed' to ensure that professionals are provided with forthcoming changes that may impact on practice within the next 3 years. i.e. Data Protection Bill 2017 (GDPR).
Health Education England- Department of Postgraduate Dentists (North West) also respond to dental professional's feedback and include safeguarding training sessions provided in a Multi-Topic Seminar event format. Shorter seminar events require a different delivery. They focus on the key safeguarding messages agreed for the event and trainers have to work with other professionals to ensure smooth delivery for delegates.
The Athena Solution
Since 2009 Athena has routinely updated all training delivery content each year to reflect the current guidance and standards of the day. e.g.
2009 – The Health and Social Care Act 2008 – training included preparing for registration.

2011 – 1st April C.Q.C. became responsible for inspecting and managing registration of all dentists – inspection requirements introduced into training

2013 – GDC issued Standards for the dental team – Safeguarding and consent standards woven into level 1 and level 2 training sessions

2014 – Care Act 2014 Introduced mandatory duties – woven into training

2014- GDC – updated Standards now available online

2015 – Working Together to Safeguard Children 2015 issued, training updated

2015 – FGM Guidance- woven into training

2015 –New fundamental standards issued by C.Q.C. – woven into training 2015- Prevent Guidance and Duty woven into all levels of training

2017 – New CSE guidance- training updated

2018 – Future proof training with Data Protection Bill 2017 (GDPR) and changed to SCR'S process – expecting new edition Working Together to Safeguard Children 2018

2018 – Data Protection Act 2018 predicted issue to be included from 25th May
The Outcome
The training covered safeguarding in a national and local context and explored:
Child Protection joint investigation process and roles

Emotional impact of safeguarding

Knowledge of CP conferences and role of independent reviewing officer
Safeguarding Adults at Risk Processes – roles and responsibilities of others

Demonstrate an awareness of the main principles of the Mental Capacity Act 2005. Best interest principle

Understand the requirements of the Deprivation of Liberty Safeguards.

Awareness of other safeguarding arrangements e.g. MAPPA and MARAC
Athena brought credibility to the training by using real life case studies and investigations to demonstrate that dentists and dental care professionals are in a key position to identify child abuse and promote the welfare of children. Athena uses ex-practitioners (not dental professionals) trainers to provide the most realistic training experience. This develops confidence in safeguarding responses and meets the needs of delegates. In 2018 Athena has designed and planned a Level 3 course for dental professionals dealing with the most difficult safeguarding issues for children and adults at risk. The training covers enhanced knowledge of safeguarding processes, meetings, reports, roles of statutory agencies, staff behaviours and allegations and professional boundaries. Understanding of the emotional dimensions of safeguarding and the duty to co-operate with serious case /adult reviews.
Since 2009 Athena has delivered safeguarding training to over 4000 dental professionals working across Greater Manchester, Lancashire, Blackburn with Darwen, Blackpool, Cheshire and Merseyside. Athena prides itself on prioritising the needs of the customer. We have used feedback provided in our evaluations to develop a more bespoke training programme. e.g. up to date contact numbers for reporting concerns and increased time spent on dealing consent issues. Evaluations over the years have consistently reflected that between 80% and 100% of delegates felt that:
the aims and objectives were met

their learning outcomes satisfied

the content met expectations

the course was relevant to their training needs

the course allowed opportunities for reflection

they would recommend the session and speaker

the course will support their role within practice