Queens Commonwealth Trust
The Queen's Commonwealth Trust champions, funds and connects young leaders who are working hard to change the world. It shares their stories, and provides them with a platform to amplify their ideas and inspire others to join in. QCT provides a digital platform for young change-makers across the Commonwealth to share smart ideas and inspiration. It is place where more and more people feel motivated and enabled to step up and take action – no matter how small.
QCT finds and supports young leaders who are making a vital difference in their local communities, addressing problems like poverty, injustice, lack of education, unemployment and climate change. QCT funds their projects at a tipping point when a small amount of money can act as a catalyst for sustainable growth and impact.
The charity uses its network, platform and resources, built and shaped together with young people, to demonstrate the leadership, energy and optimism of young people across the Commonwealth and their enormous potential to create a better future for everyone.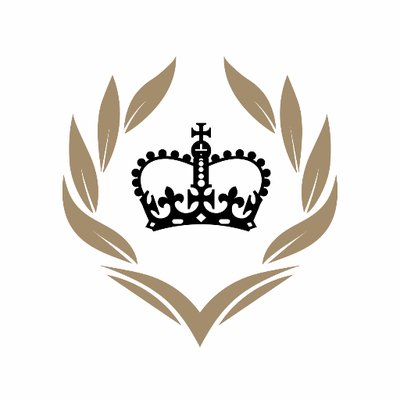 The Challenge
Our challenge was to review and develop QCT's digital safeguarding policies and processes to ensure a safe culture is promoted and embedded across the digital activities of QCT.
Social media and other digital platforms play an important role in QCT's unique opportunity to engage with young people and wider stakeholders around the world. The QCT recognised that their use of digital and social media platforms presents potential risks to users, data and QCT's reputation and the organisation's objective is to create a positive and beneficial online environment to all users.
QCT required a new Digital Safeguarding Policy to identify and minimise these risks and ensure that QCT's digital platforms are used appropriately, securely and within a set of guidelines.
QCT wanted to ensure that staff and young people had the tools to take this culture forward providing clear guidance about acceptable use on all social media platforms.
Conclusion
This new Digital Safeguarding Policy is now accessible via the Queen's Commonwealth Trust website and linked to their other relevant safeguarding documents.
Chloe Swycher, The Director of Programmes and Content, said of working with Athena:
"We now have the customised Digital Safeguarding Policy we needed to fully embed a digital safeguarding culture within QCT. We can now provide our staff and young people in our network with the tools to keep safe when participating in QCT's digital activities. Athena provided a professional, knowledgeable and friendly working partnership delivering a great Policy on time."
The Athena Solution
Dr Sarah Carlick (Ph.D) the Managing Director of Athena is the recognised National Safeguarding Digital Expert and took the lead on this project.
Athena scrutinised the existing draft suite of policy documents and identified the gaps and areas that required either updating or amending. The Policy work was produced in partnership working closely with the Director of Programmes and Content.
Athena reviewed QCT's existing QCT Safeguarding and associated Policy documents. These included:
Safeguarding Policy and Procedures

Code of Conduct

Data Protection Policy

Information Security Policy

Acceptable use Policy.

Privacy Policy
This review recommended edits, restructuring and reworking of materials and additions, separating out the Digital Safeguarding Policy into a standalone document with a suite of appendices.
The Outcome
All documents were reviewed and updated against current legislation, national guidance and best practice.
A new 'ready to go' standalone Digital Safeguarding Policy was written retaining QCT's any original sound Policy and Procedural activity. This Policy included appendices on consent forms, image procedures, Social media code of conduct, staff and QCT Representative online behaviour policy standards and guidance and general guidelines for young people accessing the QCT digital platforms.
The Policy was delivered on time within a tight timeframe of three weeks working in partnership. Using a consultation process and with draft copies Athena produced a final 'ready to go' policy.