Wildfowl & Wetlands Trust
WWT is a charity that saves wetlands, which are essential for life itself. Wetlands are the primary source of drinking water for people and wildlife. They also connect us with nature, and with ourselves, through beautiful landscapes and inspiring encounters with wildlife.
The WWT take this wetland expertise around the world. We rescue endangered species from the edge of extinction. We investigate what's damaging the wetlands on which people and wildlife depend. We protect, repair and actually create exciting new wetlands for people and wildlife.
They work with communities, businesses and governments to help people live sustainably alongside wetlands, benefitting from the water, food, materials, shelter, livelihoods and enjoyment a well-managed wetland can provide.
WWT activity in Numbers:-
9 WWT Wetland Centres bring visitors and wildlife together around the most important substance in the world – water.
350 staff, including experts in plants, animals, health and water management, help communities and wildlife to live in harmony with the natural environment.
1,000 volunteers from local communities bring wetland nature alive for visitors to our Wetland Centres, and help to monitor wildlife and maintain wetland habitats.
3,000 hectares of prime wetland habitat are managed by WWT, much of it designated as nationally or internationally important for wildlife. We fence off as little as possible so you can get close to the action.
50,000 schoolchildren learn about water and the natural environment at our Wetland Centres every year, including 15,000 from disadvantaged areas through our free school visits scheme.
200,000 WWT members support our work in the UK and around the world, as part of the WWT family.
1 million visitors to our Wetland Centres are invited to get close to nature and find that personal connection between yourself and nature – either on your own or sharing the experience with the people you love.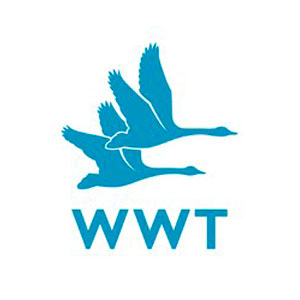 The Challenge
WWT had a newly appointed Head of Safety Management performing the role of Designated Safeguarding Officer (DSO) whose safeguarding knowledge came from a NHS adult sector background. The DSO (assisted by a deputy) currently provides induction safeguarding training and ongoing support all staff and volunteers in safeguarding.
The training required for DSO level for both adults at risk and children with tools to keep up to date with changes in safeguarding legislation and National Guidance. Training would be required for only one member of staff on a restricted budget and any training venue agreed may require to be altered at last minute if the DSO needed to respond to a new safeguarding alert at an alternative WWT centre. The DSO also required guidance on how to keep up to date with National Safeguarding changes following the training.
The Athena Solution
Athena suggested their new Remote Delivery – Designated Safeguarding Officer training.
Athena would design plan and deliver a remote style DSO course to 1 delegate using Skype or telephone and other technology.
This style would allow the training to be delivered in a shorter time frame, at a lower cost and be able to be delivered at any of the WWT sites.
The Outcome
Using WWT Safeguarding Policy and Procedures as a golden thread Athena then developed and designed a bespoke DSO training course. Using a range quizzes and relevant case studies we were able to engage quickly with the delegate and test their knowledge and understanding of the Designated Safeguarding Officer role and responsibilities.
The delivery was punctual and within the expected timeframe; it was delivered in a 'conversational style' providing the delegate with ample opportunities to ask a wide variety of questions. All responses and accompanying rationale were delivered by the trainer immediately and within the specified training session.
Athena provided a supporting Training Handout with signposting to relevant website for more information. The handout also included a recommended list of National Safeguarding email alerts for the DSO to register with.
The course was future proofed by including upcoming changes to Safeguarding legislation and guidance. Finally a course evaluation and Attainment Certificate were forwarded on completion of the session.