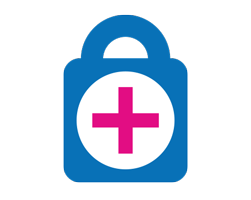 We work across all health care agencies including local NHS Trusts, GP's Practices, Online GP Services, Dentists, Private hospitals, Medical Product providers, Pharmacies and Medical Centres. We are the main provider for Health Education England Post Graduate (CPD) Safeguarding training for all dental practitioners in the North West and North East regions.
We have been providing safeguarding solutions working at a practice level with public health leads, directors of nursing, child protection designated nurses, school nurses, paediatrics doctors and nurses, designated doctors, dentists, dental nurses and receptionists, pharmacists, mental health practitioners, nurses, modern matrons, consultants, psychologists, counsellors, substance misuses workers, breast feeding support counsellors and CAMHS teams.
We are developing new working relationships with primary medical services (e.g. GP practices, out-of-hours services and some walk-in centres) in CQC registration processes, developing action plans to achieve compliance in statutory safeguarding standards.
We are proud of our flexible training solutions that maximised customers safeguarding knowledge whilst minimising disruption to normal working routines and surgery times.
Our training for all Health care staff is commensurate with the requirements of Local Safeguarding Boards, Ofsted, C.Q.C. and relevant Health professional body or bodies to provide you with that piece of mind 'accreditation'. E.g. RCPCH Safeguarding children and young people RCN Adult Safeguarding – Roles and Competencies Intercollegiate Documents.
Our people are committed to helping you raise standards in safeguarding, meet Care Quality Commission registration criteria and its Fundamental Standards to protect and safeguard your patients.
Our specialist areas in the health sector cover:
Promote Wellbeing of patients and Assessment of needs criteria
Safeguarding patients online- additional difficulties facing online services
Safeguarding Standards Compliance Action Plans
Safeguarding Audits for continued registration
CQC – Preparation for inspection audit- Fundamental standards
Mental Capacity Act – Best Interest principles – making decisions for others
Delivering consistent Safeguarding practices across Multiple sites ( i.e. Regional and National)