Circle is one of the largest groups of housing associations in the UK. It provides affordable housing and related services in England, mainly in London, the South East, East Anglia and Birmingham.
The group was formed as Circle Anglia when Circle 33 Housing Group and Anglia Housing Group merged in 2005. Circle owns and manages more than 63,500 homes, including supported and sheltered housing, for more than 200,000 people across the UK, and employs over 2,200 staff.
Its mission is to enhance the life chances of its residents by providing high-quality homes and reliable services, and building sustainable communities.
The Circle Housing Group has 12 partners. Nine registered providers (RPs): South Anglia Housing, Wherry Housing Association, Old Ford Housing Association, Circle 33, Merton Priory Homes, Mole Valley Housing Association, Mercian Housing Association, Roddons Housing Association and Russet Homes; as well as Circle Living for sales and marketing and management of shared ownership, market rent and private sale properties. It has two care and support partners – Circle Support and INVICTA Telecare – one of the largest Telecare providers in England.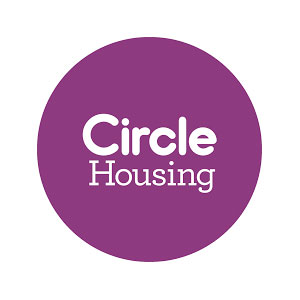 The Challenge
The Executive Director of Governance is a sponsor of the Designated Safeguarding group. The Designated Safeguarding Officers are based in different business locations across Circle Housing and Centra and have varying roles including Assistant Director of Neighbourhood, Area Housing Manager, Care & Support Standards Manager.
The Designated Safeguarding Officers was established in 2010 to support each other by discussing cases and information following a selection of staff from across the different partner groups of Circle Housing. They had previously attended Designated Safeguarding Children Officer training with the NSPCC.
Partly due to media pressures but more importantly to support our customers and up skill our colleagues the Group wanted to ensure that they were working efficiently, offering the right guidance and support to assist their workforce with safeguarding concerns. Therefore the Group wanted to build on the skills and knowledge of their Designated Safeguarding Officers to assist them in their roles.
The Athena Solution
Athena designed a two day training programme that included a variety of learning approaches which were participative, safe and interactive. There were opportunities for discussion, individual and group activities, reflective practice.
Using Athena's wealth of training resources along with internal policies, procedures, flow charts and consultation with staff who had undertaken the role of the Designated Officer a bespoke trainer's script was designed. The course content covered a thoroughly safeguarding children and adults at risk including the Mental Capacity Act and Deprivation of Liberty. It also included content on the role of the Designated Officer; managing safeguarding cases; their involvement with reported disclosures and best practice for record keeping. The final element of the training included action planning for staff to reflect on issues and gaps and to take back to their supervision.
The training took place in two different geographical locations for both the housing sector and care and support services.
The Outcome
The training was delivered in a very open and transparent interactive manner that allowed the participants to have a critical eye. As a group resulting in them streamling and reviewing the current processes and systems that were in place. This has had a beneficial impact on the speed and confidence in which safeguarding alerts are raised and managed for a safer culture.
The key objectives were met which included the following:
Re-cap on what is safeguarding/abuse and the new statutory adult safeguarding framework

The role of a Designated Safeguarding Officer and Local Authority Designated Officer

Best practice process of recording a safeguarding concern and whistle blowing

Who will be involved and when

Data protection, confidentiality and information sharing

Case studies to review, confirming who would be getting involved and when.
On both days the trainer and the participants raised many organisational and individual issues that were fed directly back into the organisation. This resulted with the Designated Safeguarding Officer commissioning a further Development Day supported by the Group.
Rachel Boyce, Learning and Development Manager said,
"Working with Sarah and Christine form Athena was very beneficial for the Designated Safeguarding group, it has increased bonds and team work in the Designated Safeguarding group, giving people who were newer to the organisation and group time to get to know others and time to discuss and share ideas.
The approach from Sarah and the team at Athena was great, they got to know us as an Organisation and the Designated Safeguarding group, helping them to produce the training to a high standard to support our learning objectives.
Christine was a fantastic facilitator for the training; her knowledge and experience from a number of different areas really helped the training to remain focused on the objective and also answer key ad-hoc questions from members of the Designated Safeguarding group. Which, in turn has helped to ease tension and moved forward relationships with other organisations involved in Safeguarding cases.
The post course evaluation from Athena included the actions the Designated Safeguarding group wanted to take forward, I have been able to discuss the evaluation and actions with the lead of the Designated Safeguarding group for future actions and this has led to us working on a further Development Day to address some of the actions that were identified during the sessions".